Raising the Bahr in dentistry
Established in 2009, Bahr Dental is dedicated to enhancing smiles of residents in Bountiful and its neighboring communities.
We aim to deliver top-tier dental care for you and your family, offering exceptional yet cost-effective treatment choices. Our team is dedicated to your well-being.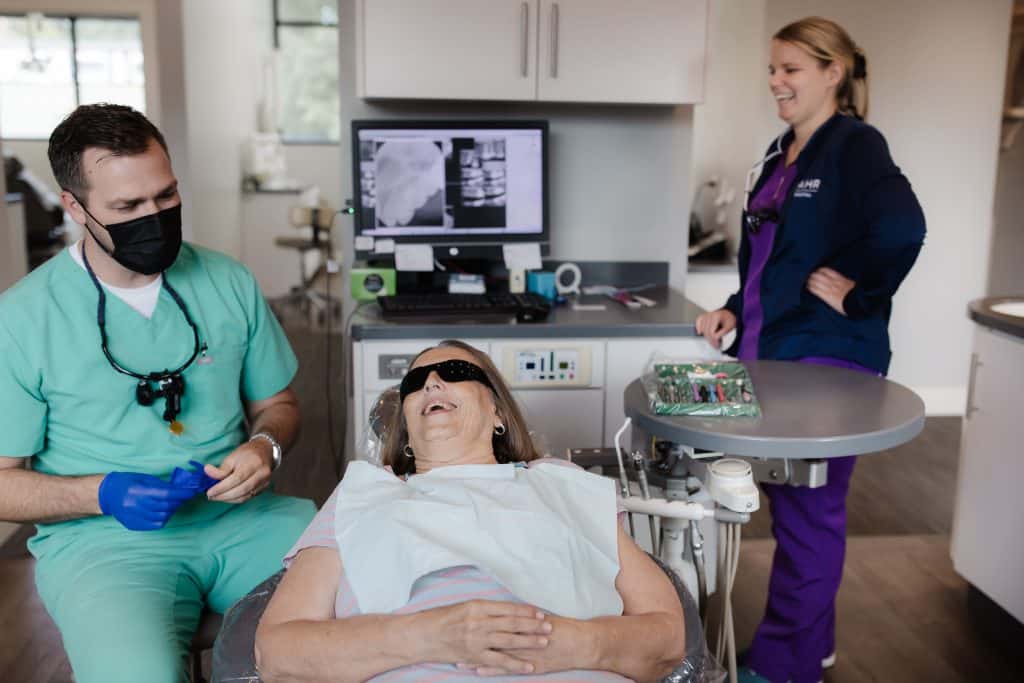 We offer a variety of services ranging from wisdom teeth removal, cosmetic dentistry, veneers, natural tooth replacement, dentures, pediatrics, and more.
"Dr. Bahr is the best dentist I have ever had he is very aware of the possible pain is constantly checking on the patient. He also is understanding of the costs involved and will prioritize the work to be done to ease the financial impact. The entire staff is very kind and helpful making a visit to the dentist less difficult than it has been with other dentists."
Craig C.
"This office is always bustling with well organized activity. Everyone is busy yet very friendly and polite, Dr. Bahr and his technicians included. I appreciate the gentle, professional attention given. I've neglected my mouth for years, especially during the twenty-eight years my wife struggled with breast cancer, incredibly expensive years even with good health insurance. I would recommend Dr. Bahr easily to anyone."
Verdi S.
"The staff at Dr Bahr's office are second to none. From when I first walk in, thru the dental work with techs and Dr Bahr, then to making appointments or payments, I feel like I am a valued customer and am appreciated for a long term relationship to Dr. Bahr's business. Top notch experience start to finish. This is a winning team."
Paul T.